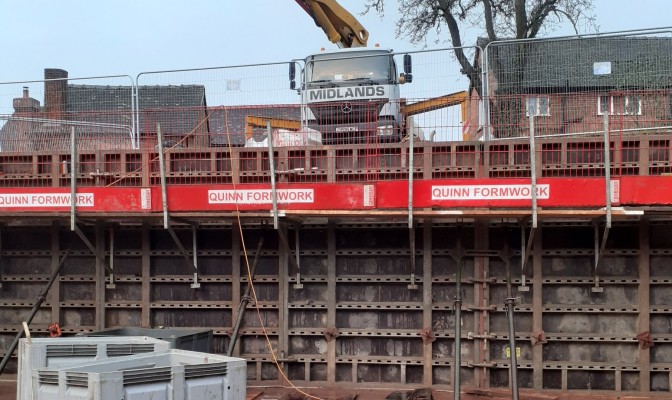 Underground Garage/Plant Room
Main Contractor - I.J.Preece Ltd
K.F.Quinn were nominated to carry out reinforced concrete work to this underground Garage/Plant Room on a country estate, the works were carried out within a very tight footprint working around the clients existing operations, within a 4 week programme time.
The works consisted of installation of tanking, reinforced concrete groundbeams and floor slab, 2.8 metre high concrete walls and in situ concrete roof slab. Retaining walls to the east and west of the structure were also cast.
We were responsible for all of the temporary works, designs as well as the supply of all formwork, steel reinforcement, concrete placing and pumps.