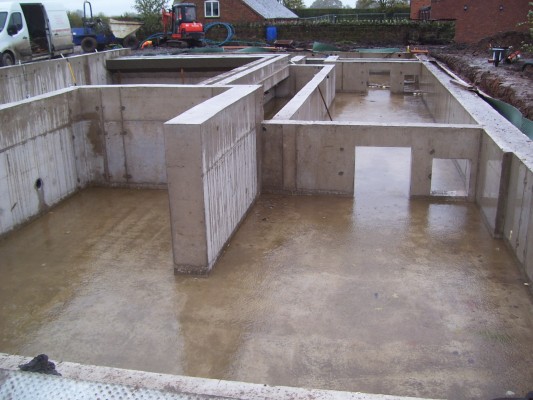 Residential Pool, Staffordshire
Main Contractor: K.F. Quinn Concrete Construction Ltd.
K.F. Quinn were the preferred contractor and so were appointed directly by the client to undertake the excavation works and reinforced concrete works to construct the basement and internal swimming pool. Due to the high water table on this project and also where the new pool building was being built, there was an old existing attenuation tank, leading to extensive de-watering needed to be carried out until we constructed the base slab.
These works were carried out on a full supply package basis.
Residential Pool, Staffordshire Gallery