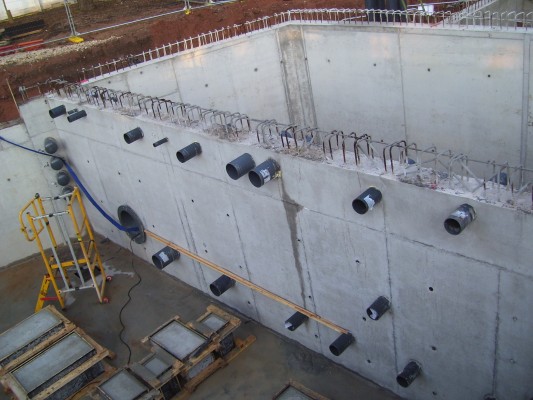 Centre Parks
Main Contractor: SDC Construction Ltd.
K.F. Quinn undertook the reinforced concrete works on this key project. The project was for a new water ride tower facility and the works were carried out within the live existing holiday park, which caused major logistical problems, that we had to overcome by getting additional concrete pours ready, as we could only carry out concrete pours three days a week.
K.F. Quinn carried out works to the two basement structures, one basement being either end of the project. The first basement to be constructed was an underground plant room and also a water storage tank, with a suspended concrete roof/floor slab, which then carried a high steel framed structure.
The second basement was for the central plant room, with a concrete water storage tank either side and also a balance tank incorporated into the end of the structure.
A suspended roof/floor slab was then cast over the top which then carried a steel frame structure. Both of the basement structures were formed using waterproof concrete.
K.F. Quinn carried out this project on a full supply basis.